Pet Surgery in Madison, AL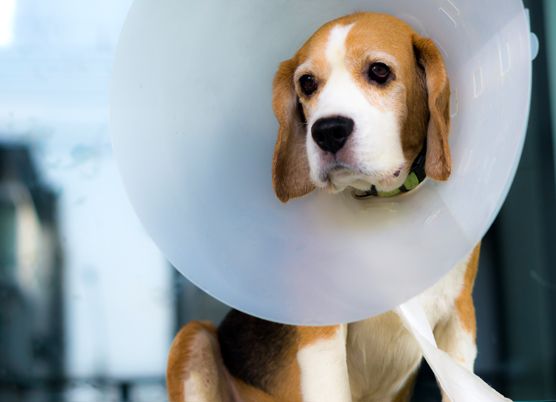 Madison Animal Care Hospital provides comprehensive veterinary surgery for dogs and cats. All of our surgeries are performed by our professionally trained and experienced veterinarians and are conducted according to the highest standards in veterinary medicine.
Veterinary Surgeries Provided
Our veterinary team is highly skilled in performing a wide range of surgical procedures that include:
Spays and neuters

Declaws

Orthopedic procedures

Soft tissue removal

Advanced abdominal procedures (i.e., splenectomies, cystotomies)

Intestinal surgery
We also work with a broad range of veterinary specialists if and when our clients need referrals.
Pre– and Post–Surgery Care for Your Pet
Before every surgery, our veterinary surgical team conducts a pre–surgical exam of your pet. During this exam, your pet will receive:
A full medical exam

Any necessary X-rays

Updated vaccinations (if necessary)
We also will conduct a pre–surgery consultation with you. During the consultation, you will receive:
Notification of any medical findings discovered during your pet's pre–surgical exam
Our surgical and overall treatment recommendations
Cost estimates
Answers to any questions or concerns you may have
During Surgery
At Madison Animal Care Hospital, we believe in only the best for our surgical patients. This is why each of our patients receives:
The latest in veterinary surgical procedures and equipment, including our laser surgery unit

IV fluids

Careful monitoring of vital signs by our trained staff throughout and after the procedure to ensure recovery from anesthesia

Pre– and post–surgery pain management care

Follow–up care for your pet's timely recovery
Preparing Your Pet for Veterinary Surgery
Before your pet's surgery you should:
Prohibit your pet from eating after 10:00 p.m. the day prior to surgery

Inform us if your pet is on any medications

Arrive between 7:15 and 7:30 a.m. the morning of your pet's scheduled surgery. Please allow several minutes for check–in to ensure your understanding of all procedures to be performed

Schedule pet boarding if necessary
For more information on our veterinary surgery services, contact us today. Our staff will be more than happy to answer any questions you may have.