About Us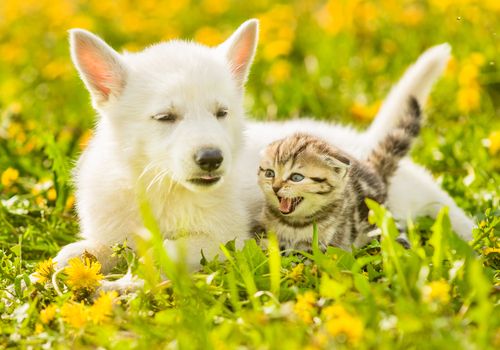 For more than 20 years, Madison Animal Care Hospital has been serving the Madison County pet population. Since our beginning, we have always maintained our same location, next to historic downtown Madison. Our veterinarians have more than 23 years of experience, and our entire staff genuinely loves caring for pets.
As a team, we pride ourselves on providing each and every one of our clients with:
Compassionate and friendly care

Superior customer service

High–quality veterinary services

Responsible and ethical treatment
Caring for your pet is an honor and privilege that we take seriously. So much in fact, that we are one of the only animal hospitals in Madison County that has a back–up generator that runs on natural gas, allowing our hospital to always maintain full operation. So in the event of a power outage, natural disaster, or other emergency, you can rest assured knowing that your pet is safe and sound under the care of our professional veterinary team.
​​​​​​​
Veterinary Team
Each member of our veterinary team offers a wide range of knowledge and experience that allows us to provide our clients with the expert care they deserve. Our veterinarians and staff include: Dr. Brian Magee, Dr. Lollie Hayles, Dr. Becky Hanback, and Dr. Nicki Plunkett; two licensed veterinary technicians; and two professional groomers. In 2008, the Alabama State Board of Veterinary Medical Examiners awarded the Certificate of Excellence our team.
Please visit our veterinarians and staff page for more information on our professional team.
Prior to your pet's appointment, please fill out and submit our online Admissions Form or print the Admissions Form PDF, fill it out, and bring it with you. Having this information enables us to be prepared for your pet's visit and to provide the best veterinary care possible to meet his or her needs.